When you think about your job, does it bring feelings of happiness, work family, satisfaction and purpose? Or do you struggle every day because what may have been love at first sight dwindled into a daily chore. Maybe you just needed work and are challenged with finding meaning in your tasks, friendships with your colleagues, or approval from your superiors. It happens.
Appreciating your job will help you succeed in the long haul. As Steve Jobs said, "the only way to do great work is to love what you do." But can we change our perspective regarding how we feel about work?
Fear not, my friend, there are several ways to re-ignite your relationship with your occupation! Here's a few ways to stoke the coals of passion in your job.
If you can't be in the job you love… Love the job you're in! – Crosby, Stills & Nash (paraphrased)
Begin with Gratitude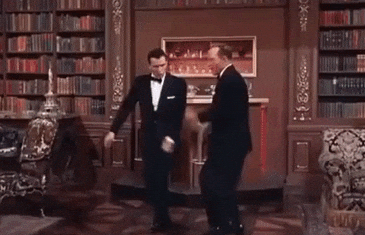 "Accentuate the Positive," as Bing Crosby would sing!
The very first thing to consider is how thankful you should be about having a job. In this post-Covid economy, it can be challenging to find a job. Having a job today is a privilege many do not have.
Write down all the things you like about your job. Dig deep… don't leave off even the smallest of beneficial details. This will help you change your perspective about what you do and why you do it.
Here's a sample list from someone who has a desk job:
A stable source of income
A safe work environment
Helping customers/clients with what they need from our company
Pleasant colleagues
A superior/mentor who pushes you to be better, smarter, more productive
A team atmosphere
A business casual dress code
Lots of great restaurants nearby for occasional lunches out of the office
You can go on and on with the smallest details. Now of course, you could make a list of why you're unhappy at work, but would that really be productive and make you grateful? No, we didn't think so, either.
Start a project that fires your passion
If you're already succeeding in your everyday tasks, talk to your superior about pursuing a passion project. Choose something that relates to the nature of your business and tie it in to boosting efficiency, improving metrics or benefiting a local charity. This will fire up your creative brain and bring some swing into your work step as you have something to look forward to when you finish your daily responsibilities. Examples of passion projects include creating a mentorship program, a recycling initiative, or taking up monthly donations from your coworkers to give to a local non-profit organization.
Cultivating a passionate workspace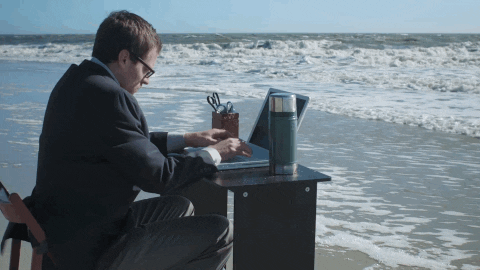 If you have a job where you can personalize your workspace or station, this will help remind you why you're there and boost your mood. If you work in an environment where that isn't possible, decorate the inside of your locker with positive and personal images. It doesn't need to be much, maybe just a photo of your loved one(s), furbabies, or a clipping from a magazine of a goal you have.
Learning something new
"Failing to find inspiration may just be the result of not knowing how to approach a problem or obstacle in your work," said Robin Schwartz, human resources director at Career Igniter.
Investing in your continuing education and sharpening your skills is a great way to overcome lackluster enthusiasm for work. Many skills you lack even have free courses online at the top universities like Harvard, MIT and more!
Additionally, learning something new is physically beneficial because it creates new synapses in your brain, which can prevent Alzheimer's and dementia later in life.
Many workplaces will partially or fully reimburse education directly related to your job responsibilities. So why not take advantage of it?
Make a list of the skills you need to improve upon and look online to see if a relevant workshop or class available for free or at a low cost. Ask a superior if reimbursement is possible if you need to pay for a course or certification.
Making work friends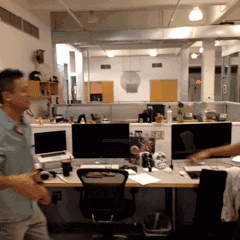 Connecting with people on a personal level at work boosts our mood, morale, and gives us something to look forward to when we're commuting to the job site.
Paul Reich, senior vice president of local sales at Yelp, said, "When we feel personally connected to our peers, we're more likely to persevere through difficult times at work rather than leave the company."
Of course, you're not going to love every single person you work with, but the likelihood is that you will find one or two coworkers who have something in common with you. Having friends at work is such a great tool to flourish in your job, and finding the right friends you can bounce ideas off of, having a shoulder to cry on, or just simply having lunch with is very important to loving the work you do. Who better to share the day-to-day doldrums with than a close colleague at work?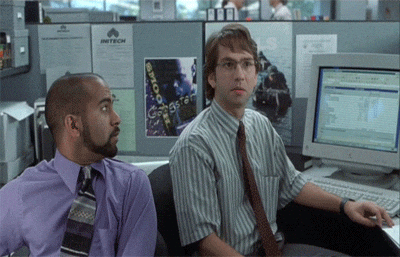 Work will become more enjoyable when you learn to love the job you're in, but this can only happen if you adjust your mindset. Think positively and be aware of the benefits of your efforts and how they help you, your colleagues, your clients and society as a whole.
We're not saying you should stay in a toxic workplace, but when we realize we are responsible for our own outlook, it presents us with a choice. We can choose to find things to love about our current job, or we can pursue other work options.
Here at FirstOption, our primary job is to fill an open position with the right person, which means taking the company's people, culture and vibe into consideration. Click here if you are interested in finding out if we have a great fit for you!